OUR FOUNDATION: MOTUL CORAZÓN
HELPING YOUNG PEOPLE FIND EMPLOYMENT
Created in 2011, our foundation Motul Corazón supports, in France and abroad, actions which helps to the integration of disadvantaged young people into the working world.
Our objective is to give teenagers the ability to act, by providing them with "tools for life".
By emphasizing on learning and the transmission of know-how, particularly in the world of mechanics and technology, we rely on the values of our company, on the commitment of our employees and on our international network of partners.

AN INTERNATIONAL SCOPE
Since its creation, the Motul Corazón Foundation has supported more than 40 projects in France and abroad to help disadvantaged teenagers find a professional path.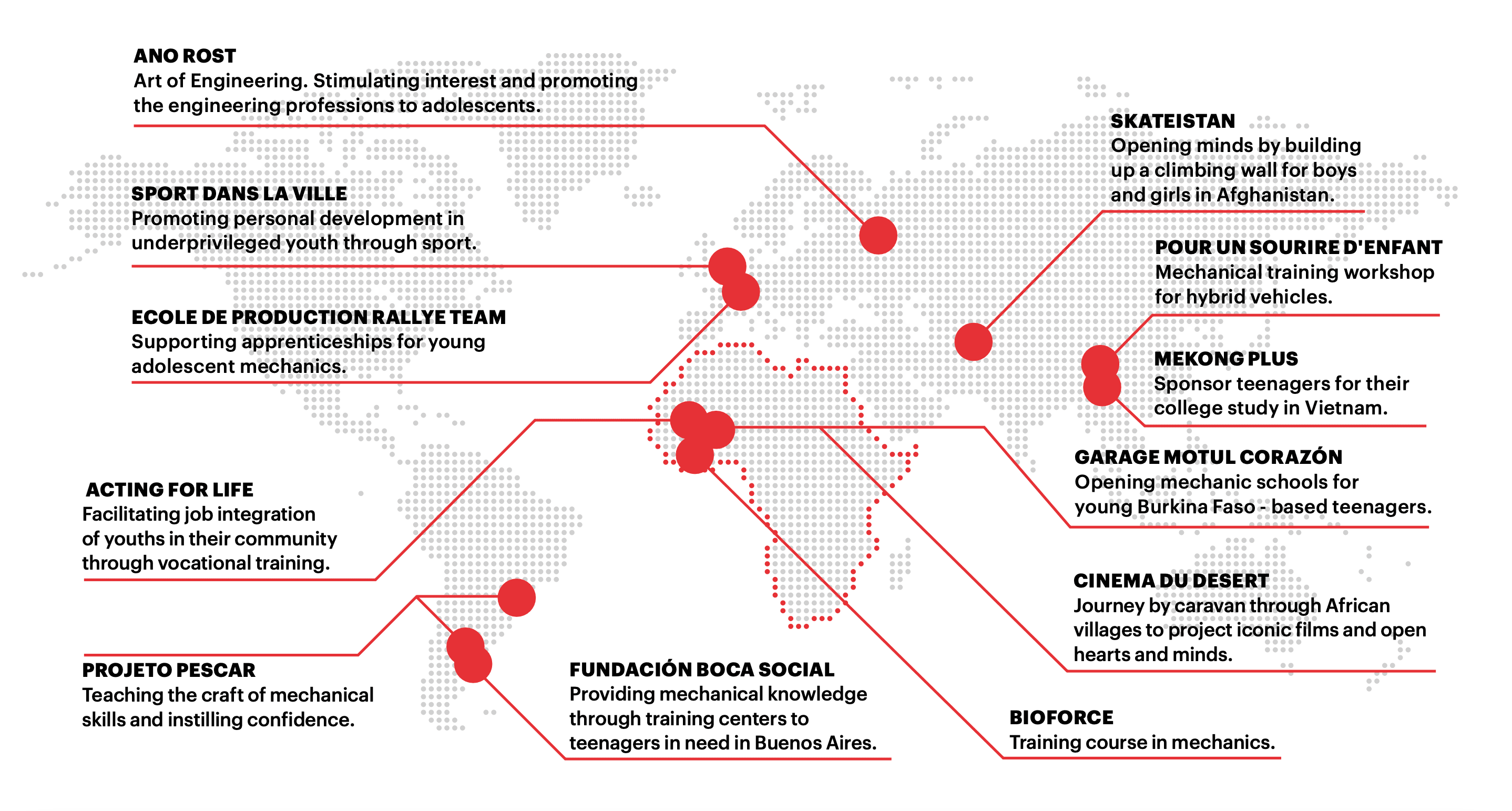 LES GARAGES ECOLES: SUPPORTING AN INNOVATIVE APPRENTICESHIP PROGRAMME
Created in 2020 under the leadership of Motul, Norauto and the Fédération Nationale des Écoles de Production (FNEP), the aim of the association Les Garages Écoles is to support young people aged between 15 and 18, particularly those who are having difficulties in school, who wish to pursue a career in the automotive industry, through the innovative teaching method of "doing to learn".
The aim is to create a network of about 15 production schools in France within 10 years.
At the end of 2023, the association chose the city of Le Mans, the birthplace of the automotive, to set up its new training center dedicated to mechanical professions.